ML Campbell Professional Wood Finish Stains Glazes Paints Clear Topcoats Clear Sealers Pigmented Topcoats Primers and Undercoaters

Shouldn't your shop use M.L. Campbell wood finish systems for finishing furniture, cabinets and as surfaces finish? M.L. Campbell is the leading manufacturer of wood coatings for cabinetmakers, millwork casework wood shops, Institutional Case Goods, architectural designers and other professional woodworkers. Wood finishing professionals love M.L. Campbell's clear topcoats, pigmented topcoats, wood stains, dyes, sealers, primers undercoats and wood glazes. DSI distributes all of these items.

But, with DSI and M.L. Campbell, you don't just get product, you get a partner. As an expert M.L. Campbell distributor, DSI has a team of experienced wood finish specialists that will come to your shop and show your crew the best ways to apply all of M.L. Campbell's wood finishes. And, they are always available to answer any technical question you may have. Plus, DSI hosts training events called Spray Days. You can send your wood finishers to these informational classes and they will learn the latest techniques and product features from wood coating experts.

Need a custom color or want to match a stain? Each of DSI's eight locations has an experienced color specialist and a tint room on site. With a color sample you provide, they use computer technology to match your hues exactly. And, for shops that require OCS Ohio Certified Stains, DSI is a certified OCS supplier.
M.L. Campbell Pro Wood Finish Online Ordering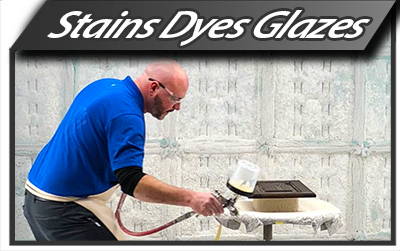 M.L. Campbell Stains, Dyes and Glazes
DSI stocks these and more: Amazing Glaze, a HAPs Free one component, glaze tint base. Amazing Glaze does not require vinyl sealer and saves shop time since it is designed to be rubbed off in as little as 1 minute. WoodSong® II Spray and Wipe Stains are fast drying alkyd resin based stains that are GREENGUARD certified and designed for spray or brush application and are developed to have excellent wiping properties. WoodSong® II Microton Spray Dye Stains are compatible with all solvent stain bases. Produced with the most light-fast fabric dyes, they are fast drying and can be used to enhance the texture and grain of wood. Even multi-coats of Microton Stains will not obscure the grain on fine woods.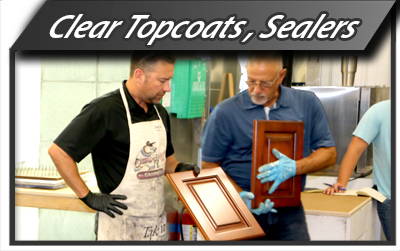 M.L. Campbell Clear Topcoats and Sealers
DSI stocks these clear topcoats and sealer products and more: M.L. Campbell POLARION X 2K Acrylic Exterior Polyurethane is the latest advancement in high-performance wood finishes for entrance doors, garage doors, trim, millwork or any exterior wood surface that needs to resist the toughest weather mother nature serves up. KRYSTAL® HIGH BUILD SEALER is a non-yellowing, HAP's compliant, high solids acid catalyzed sealer with exceptional sag resistance. KRYSTAL® HIGH BUILD SEALER will produce an easy sanding finish with very good durability and high resistance to water, solvents, and chemicals.
Pigmented Topcoats & Primers
M.L. Campbell Pigmented Topcoats And Primers
DSI stocks these pigmented topcoats and primer products and more: MagnaClaw™ Black Pre-Cat Primer/Undercoater is a HAPs free, 550 VOC compliant, fast dry, easy sanding pre-catalyzed primer/undercoater. It is specially formulated for use as the first coat under black or dark colored M.L. Campbell® Pre-catalyzed Pigmented Lacquers. CODA Interior Hybrid Polyurethane White Primer is two-component acrylic/alkyd blend that is GREENGUARD certified and offers exceptional adhesion, coverage and quick dry times.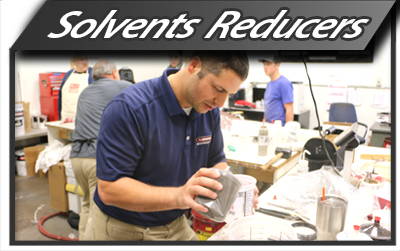 M.L. Campbell Solvents And Reducers
DSI stocks these solvents and reducer products and more: Standard Lacquer Thinner is a high-quality special blend of solvents specifically designed to be an excellent reducer for nitro-cellulose, pre-catalyzed, post catalyzed, butyrate and acrylic lacquers. It is tolerant of a wide range of poor application conditions, and will maintain good dry, flow, and blush resistance. Standard Lacquer Thinner has a minimum tendency to raise the wood grain. Care Lacquer Reducer is a blend of special evaporating solvents. The addition of small amounts will correct most leveling and flow problems. The recommended amounts is 10 to 12 ounces per gallon. Care Lacquer Reducer contains no aromatic or ketone solvents.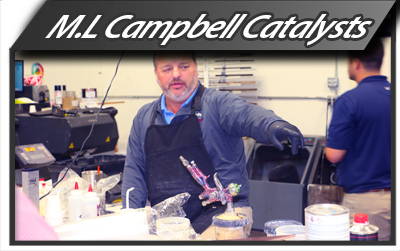 M.L. Campbell Catalysts
DSI stocks these catalyst products and more: POLARION™ Catalyst was specially developed for use with POLARION™ Interior Polyurethane finishing systems. These systems offer excellent chemical and moisture resistance, true nonyellowing performance, and fast dry times. CODA™ Hybrid Polyurethane Catalyst was specially developed for use with CODA™ Hybrid Interior Polyurethane finishing systems. These systems offer good chemical and moisture resistance and fast dry times. MagnaMax® Catalyst was designed specifically to catalyze M.L. Campbell® MagnaMax® and MagnaMax® SL products.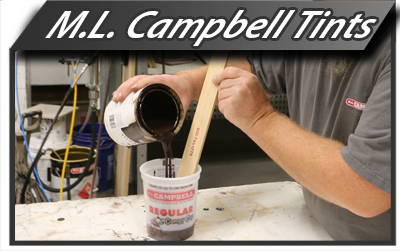 M.L. Campbell Tints
DSI stocks these tints and more: MagnaMax® Clear Tint Base is a premium quality, water white, pre-catalyzed lacquer. MagnaMax® is a hi-solids, self-sealing, fast dry formulation that has exceptional resistance to water, solvents, and household chemicals. MagnaMax® Clear Tint Base represents the latest in durable, long lasting wood finishing technology that meets AWI System 2 chemical and moisture resistance standards. MagnaMax® Clear Tint Base features a HAPS-free formulation and ultra low formaldehyde, meeting world E-1 standards for a better work environment.
Professional Wood Finish Accessories
Your wood finishing and coatings professionals pride themselves on quality. DSI prides itself on service and convenience. Now, in order to make things easier for you and your team, we've put together a page of some common Pro Finish Room Accessories. Please browse these items and add to your shopping cart.
Don't see what you need? Access the

DSI Finish Room Catalog

showcasing common sundry items you use in your finish room everyday. Looking for abrasives and pads? We've got them. Need masks, respirators, gloves and aprons? We've got those as well. From wiping rags to mix cups and spray guns to top-of-the-line pumps, the DSI Finish Room Catalog is an easy reference guide to get you what you need.
These items are in stock and can be dropped off along with your next finish order. For your convenience, a handy order form is included in this booklet. Simply fill it out and e-mail it to sales@maildsi.com, fax it to 1-800-792-5081 or call an inside sales rep at 800-745-1778.
Watch Pro M.L. Campbell Wood Finishing Tip Videos
DSI's Wood Finish Specialist Manager Bryan Worsley hosts a series of informative videos featuring best practices for applying M.L. Campbell professional wood finish products. Check out DSI's YouTube Chanel to view these educational spots.
Contact your DSI Finish Rep at 800-745-1778 or sales@maildsi.com for in-shop demonstrations, product questions, pricing and more.