DSI Jobs Careers Now Hiring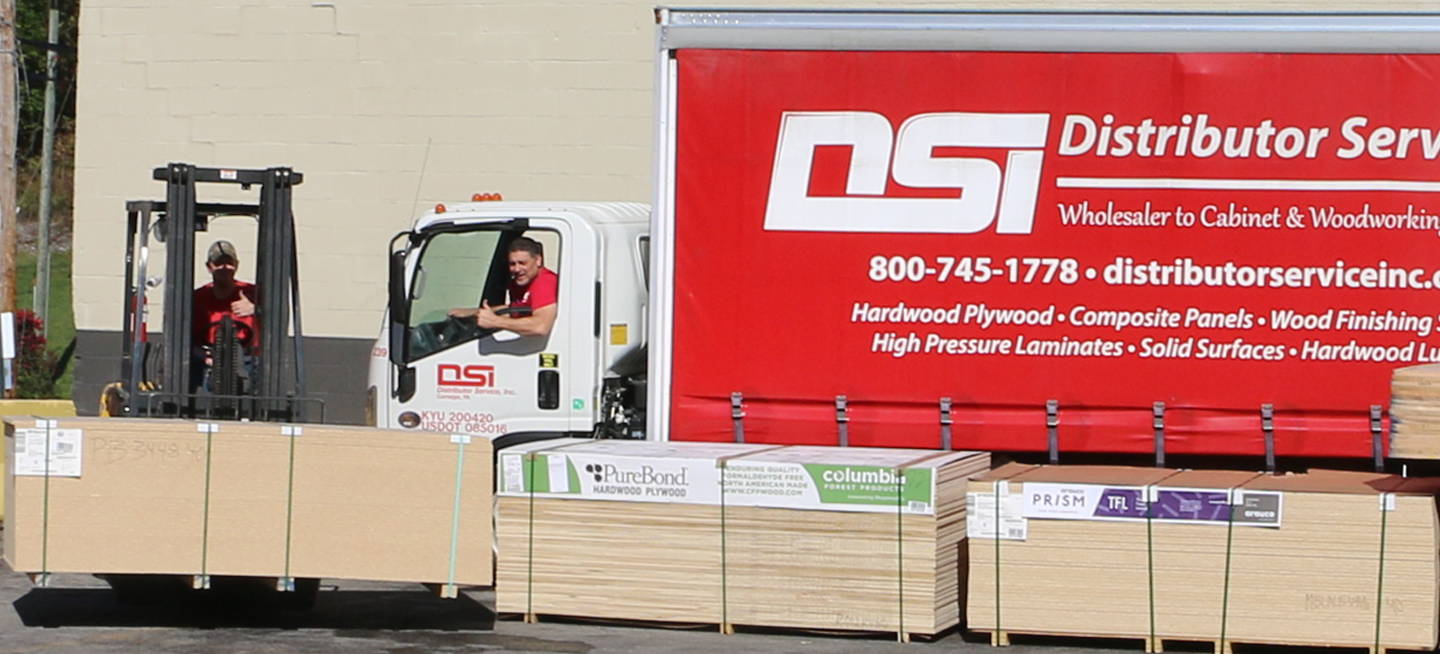 CDL Drivers - Home Every Night!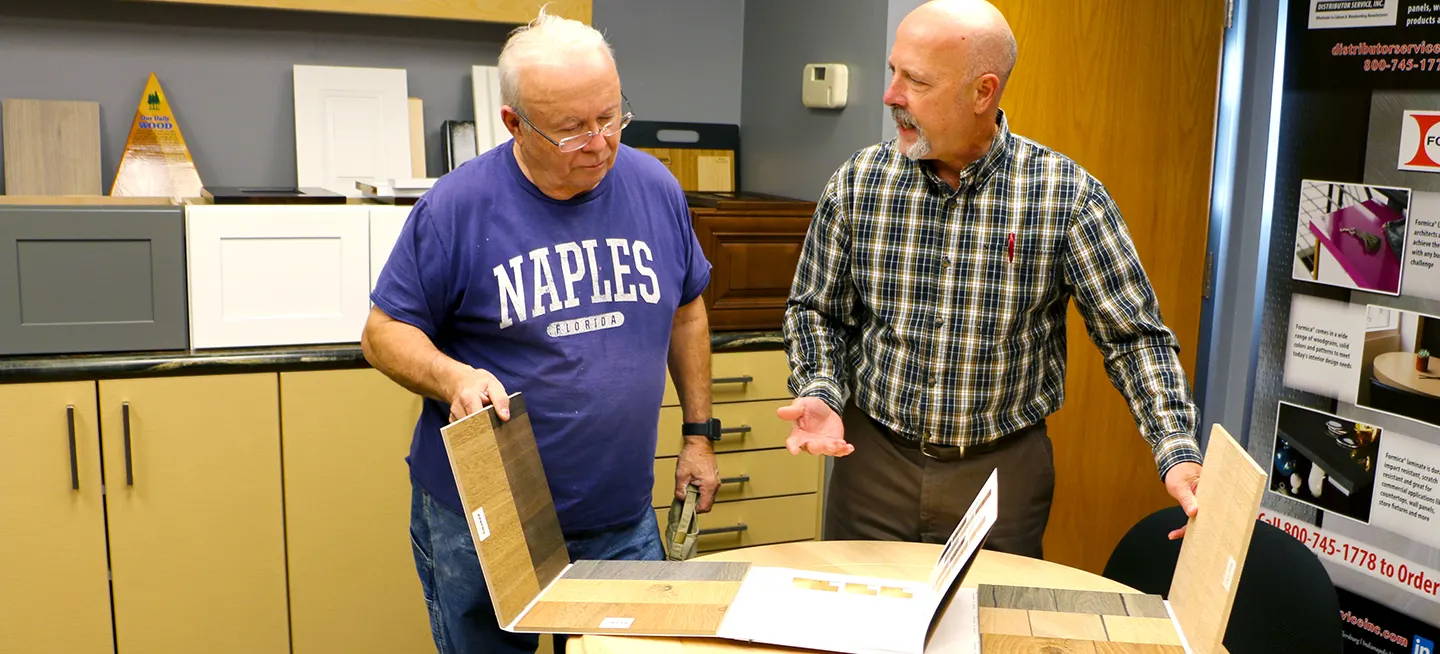 Motivated Salesperson For Quality Cabinetry
Lead A Team of Warehouse Pros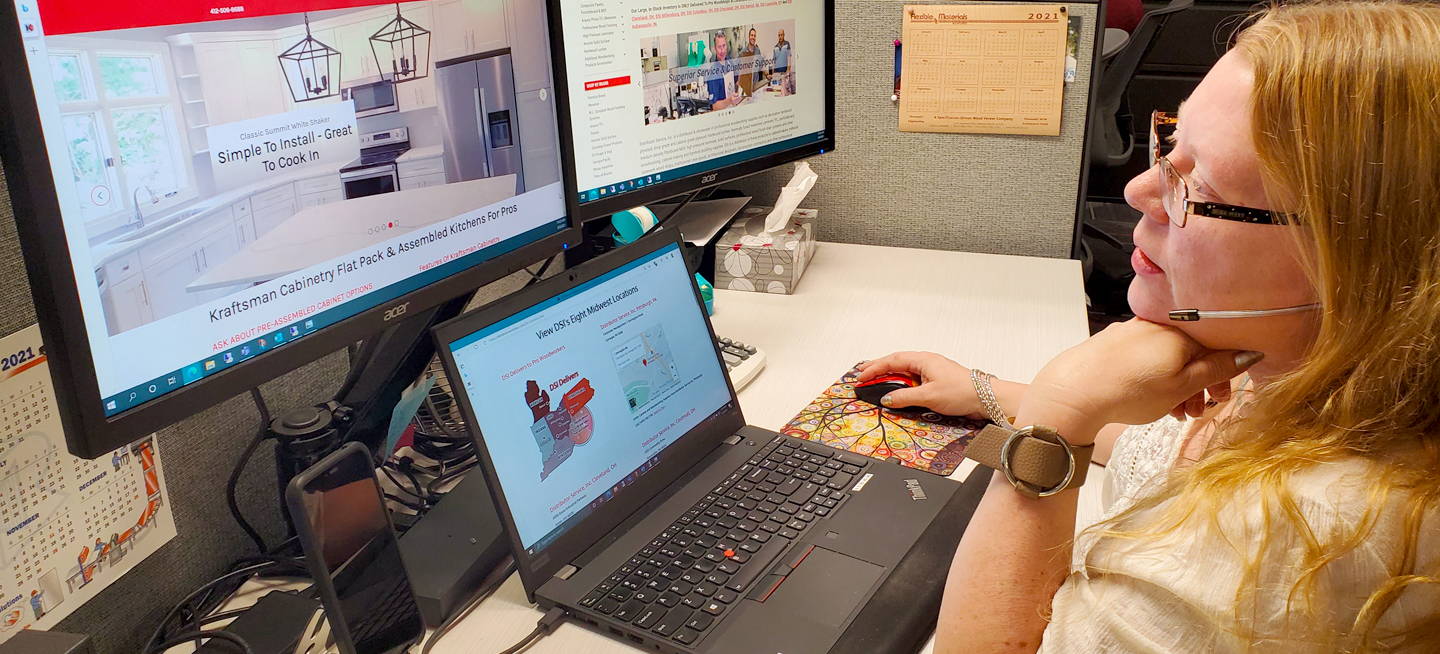 DSI's Experienced Customer Service Team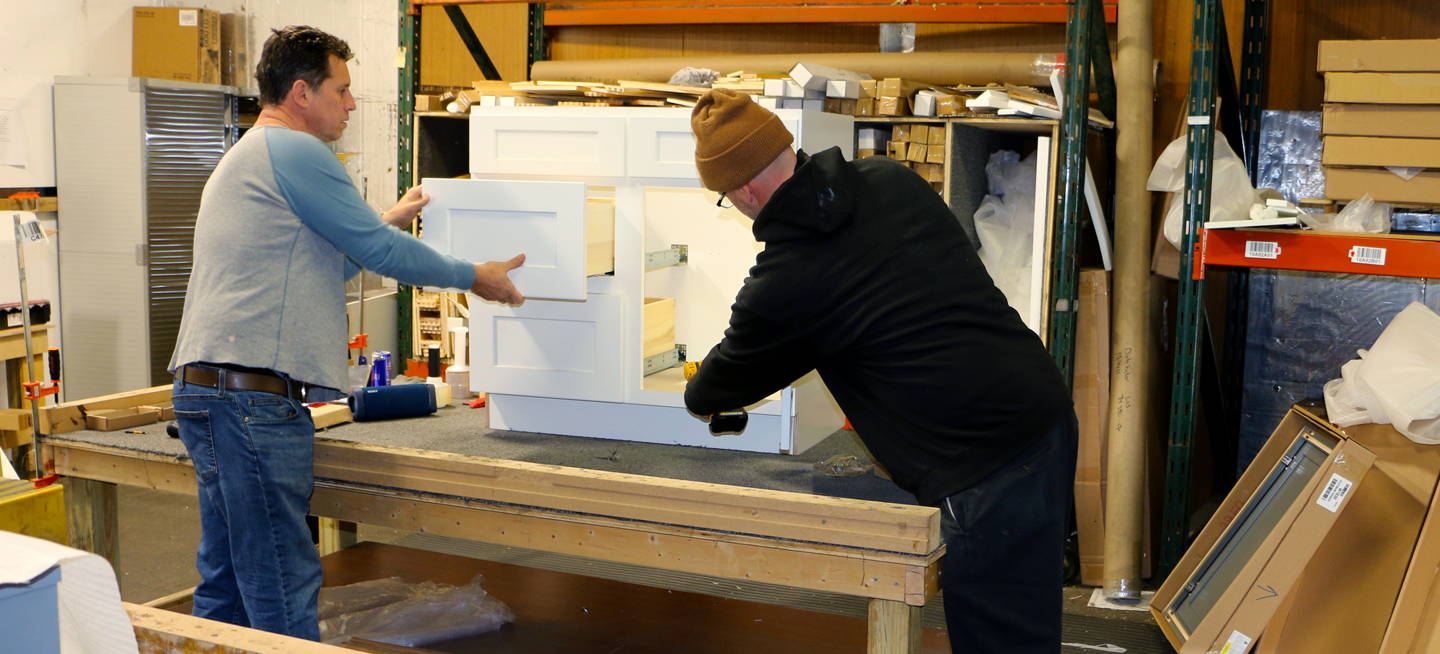 Represent A Line of Quality Cabinets
Now Hiring For New Careers. Join a Growing, Vibrant Company!
Founded in 1968 by Jerrold Delaney, Distributor Service, Inc. (DSI) began as a distributor of decorative paneling to lumberyards in the Pittsburgh market. Today, DSI has grown into a professional woodworking supply distribution powerhouse with eight locations and more than 130 employees. While the facility in Pittsburgh, Pa. remains the corporate headquarters, DSI has established a significant presence in Cleveland, Columbus, Cincinnati, and Millersburg, Ohio. The company also has distribution facilities in Detroit, Michigan and Indianapolis, Indiana.
---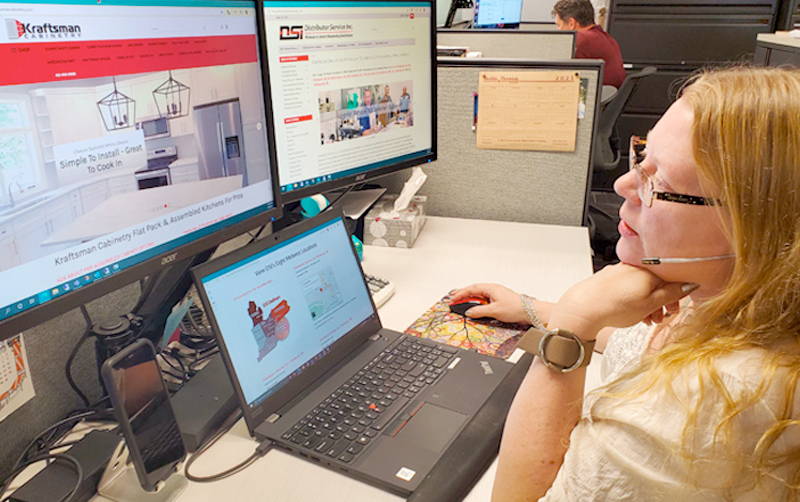 Inside Sales Position Available
Submit Resume To: HR@maildsi.com
Inside Sales Rep • Carnegie, PA
DSI has an exciting opportunity for an Inside Sales Representative at our Pittsburgh, PA location. The ideal candidate must be able to successfully serve customers by providing product information, order entry and problem resolution. The candidate must be driven, and able to work independently. This is an excellent opportunity for someone who wishes to grow within a dynamic, expanding organization.
Distributor Service, Inc. is an industrial distributor wholesaler of decorative hardwood plywood, hardwood lumber, thermally fused melamine, particleboard, medium density fiberboard, high pressure laminate, wood finishes and stains, solid surfaces and other professional woodworking supplies.
Inside Salesperson Job Responsibilities
Fields incoming calls, enters customer's orders and answers questions about products.
Provides product availability, pricing, and delivery information.
Takes care of Customer Pick Up window. Enters orders and provides customer with product information.
Provides quotes for special order items and direct orders, follows up with customer on lead times and pricing.
Coordinates and assists Outside Sales Representative, on customer requests.
Resolves product and or delivery issues regarding, shortages, damages, incorrect material and pricing.
Resolves customer complaints by investigating problems; developing solutions.
Contributes to team effort to meet goals for a specific sales area.
Qualifications For Inside Sales Include
2 – 3 yrs experience Inside Sales, preferred
Associates or 2 yr Degree
Customer Service skills, both in person and over the phone
Demonstrated strong verbal and written communication skills
Demonstrated professional demeanor
Strong computer skills
Ability to multi-task
Strong desire to learn the specialty building products industry
---
3 Positions • CDL Delivery Drivers
Distributor Service, Inc. is an industrial distributor wholesaler of decorative hardwood plywood and other professional woodworking supplies. DSI has an excellent opportunity for a CDL Class A Driver based out of our Columbus, Ohio and anther out of the company's Indianapolis, IN location.
DSI is also seeking a CDL Class A or B Driver based out of our Cincinnati, OH location.
Candidates must have a good driving record with a Class A and/or B License. Haz Mat Certification helpful.
CDL Driver Job Requirements Include
Class A CDL License
Haz-Mat Endorsement helpful
Knowledge of Pre/Post Trip Inspections
Ability to lift at least 50 lbs.
Some Computer Skills
Load and Unload Truck
DSI CDL Drivers Get great Perks
A Competitive Hourly Wage,
Excellent Medical, Dental & Vision Benefits
A Flexible Spending Savings Account
Life Insurance
A 401K with Safe Harbor Match
Home Every Evening!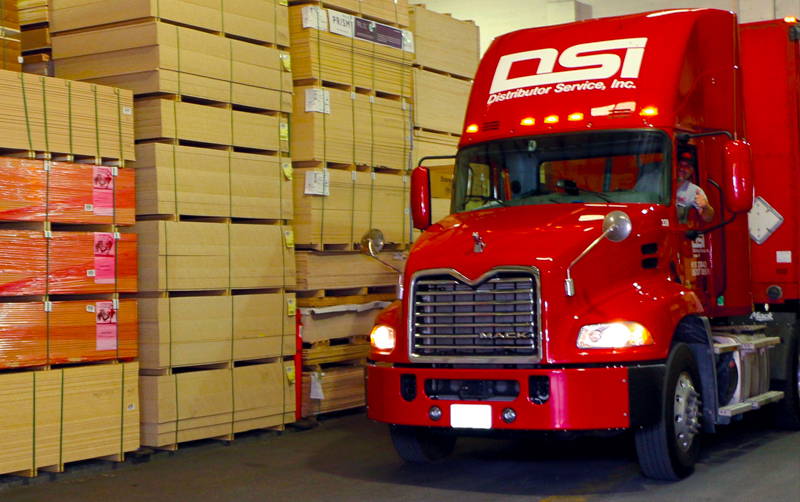 Three Driver Positions Available
Submit Resume To: HR@maildsi.com
---
Three Sales Positions Available
Submit Resume To: HR@maildsi.com
3 Positions • Outside Sales, RTA Cabinetry
DSI seeks a Sales Professional for an Outside Sales position representing kraftsman Cabinetry flat-pack and assembled RTA Cabinetry. The Sales Professional position requires a self-motivated individual with an interest and experience in selling to kitchen and bath dealers, contractors, remodelers, home builders and cabinet makers. Outside Sales experience is preferred, but training will be provided. Individual must have a valid driver's license, own a vehicle and live in or around the Distributor Service Inc. distribution area. This is a full time salary position, plus commission with an excellent benefit package, mileage reimbursement and cell phone.
Cabinetry Salesperson Job Responsibilities
Cultivates and maintains relationships with current accounts and establish new accounts
Meets or exceeds sales forecasts for the assigned region while ensuring appropriate profit margins are maintained
Maintaining knowledge on current marketplace product information
Maintains professional and technical knowledge
Works closely with sales manager to help drive business
Resolve Customer issues
Qualifications For Cabinetry Sales Include
Bachelor's Degree in Business or related field; or equivalent related sales experience
1-3 yrs.' Industry related sales experience
Cabinet, Kitchen and Bath Dealer sales experience, a plus
Ability to work directly with customers and identify the decision maker to drive sales
Good verbal communications and public speaking skills.
Strong writing ability, analytical and persuasive skills, and ability to multi-task effectively
Ability to manage multiple projects and execute time-sensitive and critical tasks
Self-motivated with a positive and professional approach
Excellent planning, organization and territory management skills
Business acumen to understand priorities, think creatively and close sales
Must have valid driver's license
---
Warehouse Lead • Whitestown, IN
DSI, an industrial distributor wholesaler of woods, boards and other professional woodworking supplies is in search of a Warehouse Lead for its Whitestown, IN facility.
The Warehouse Lead will coordinate and oversee all facets of Warehouse Operations while providing leadership, guidance and training to the warehouse and driver staff.
Job Responsibilities Include
Coordinate inbound Freight
Schedule deliveries, transfers
Monitor and oversee daily warehouse procedures and productivity to ensure all safety requirements are being followed
Monitor and oversee driver procedures and activity
Manage a staff of warehouse and drivers on varying shifts; to include Trainings, Performance Reviews and Disciplinary Process
Maintain a fleet of vehicles and forklifts to include all PM and all other service issues
Participate in Management Safety Committee
Financial responsibilities to include deposits, reconciliations and monthly reporting
Job Qualifications Include
Prior Warehouse Management Experience / RF Experience
Managing a staff to include Hiring and Terminations
Shipping and Receiving experience
Fleet Management experience
Operational Safety experience
Skills:

Forklift Certification
Effective Oral and written communication skills
Computer Skills - Microsoft Office
Interpersonal Skills

Abilities:

Must be able to lift 50-100lbs
Must be able to work in a fast pace environment
Attention to detail
Adaptable to change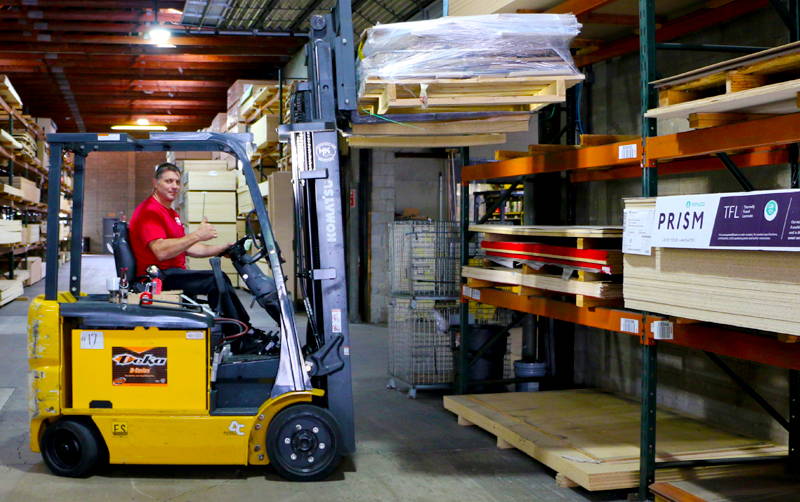 Warehouse Lead • Whitestown, IN
Submit Resume To: HR@maildsi.com