Buy High Pressure Laminates Formica Brand, Panolam, Pionite, Nevamar, HPL, Surfaces, Samples, Color Charts, Finishes, Sizes
DSI sells Formica® Brand, Nevamar and Pionite HPL high pressure laminates HPL, fiber reinforced laminate FRL, pressure laminate HPL resins and other surfacing options. Architects & Designers, ask DSI's specification reps for samples, demos and more. Fabricators, ask your DSI salesperson about commodity colors and much more.

Architects and designers know one of the best ways to value engineer a project is to specify high pressure laminate. Today, resilient HPL surfaces can be trendy, decorative and durable. HPL Laminates are impact resistant, water resistant and more. Fabricators know these laminates prove their toughness in schools, hospitals, hotels, restaurants, airports, retail shops and other commercial environments. Which ever brand DSI represents in your area, you can rest assured that you will get quality high pressure laminate material at fair prices.
High Pressure Laminate Online Ordering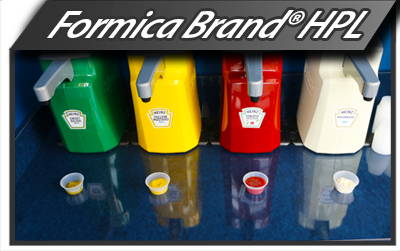 Formica Brand HPL Surfaces
For architects and designers, fabricators and kitchen and bathroom showroom dealers, Formica® Brand laminates are a commercial brand to build with.Transform spaces with modern laminates that are as beautiful as they are durable. Mix and match solids, graphic patterns and finishes. Laminate Sheets available in vertical, horizontal and postform. Achieve the look you want for any design challenge or budget.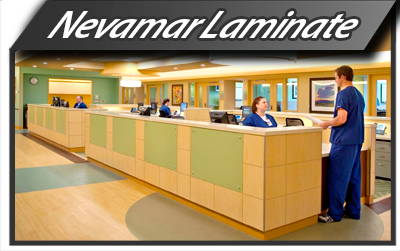 Nevamar High Pressure Laminates
Nevamar's line of durable, high performance, high pressure laminates (HPL). NEVAMAR® HPL continues its long-standing tradition of design and technical innovation featuring a broad selection of quality products. Today, Nevamar's High Pressure Laminates are more versatile than ever. Simply look at their selection of more than 20 specialty laminates and you'll know exactly what they mean.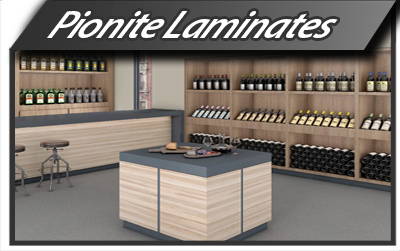 Pionite HPL Laminate Options
Pionite Brand High Pressure Laminate (HPL) products are manufactured under extreme pressure to deliver a decorative surface that is strong and durable, yet flexible and easy to fabricate. Pionite HPL is among the most versatile surfaces, making it a great choice for a range of interior horizontal and vertical applications where an attractive, yet resilient, surface solution is required.
---
Let DSI's Lamination Line Lay-Up Your Panels
Not only is "do-it-yourself" panel lamination with contact adhesive time consuming and expensive, you may be disappointed with the results. DSI has a state-of-the-art production line that does beautiful work laminating Formica Brand high pressure laminates and surfacing materials to a wide variety of substrates. Plus, there are short lead times and low minimums.
We'll cut your costs and simplify the panel lamination process by doing the labor for you. DSI quickly delivers the laminated substrates you need to meet your customers' demands.