Contact Adhesives From TensorGrip, Quin Global, Formica Brand and Wood Glues Titebond

DSI is a wholesaler of spray contact adhesives and wood glue to countertop manufacturers, commercial millworkers and cabinetmakers with a wide range of contact cement adhesives for bonding high-pressure laminates to substrates. TensorGrip and Formica contact adhesives are both excellent at adhering HPL to plywood, particleboard or medium density fiberboard.

Furniture and cabinet builders need the best wood glue to create lumber blanks and to build to the desired thickness. Cabinetmakers utilize the wood glue as a mechanical fastener for cabinet facing and crown molding and melamine glue. DSI is a distributor of a wide variety of Titebond Wood glues.
Contact a DSI sales representative for information and to buy Professional Woodworking Contact Adhesive and Wood Glue at 800-745-1778.
HPL Laminate Contact Adhesives & Wood Glue Online Ordering
Choice Brands Formica Adhesivees
Formica Choice Brands Contact Adhesives
Formica® Brand Contact adhesives are available in liquid form with the liquid being either solvent or water. Solvent systems can either be flammable or non flammable. These products can be either spray or brush applied. DSI specializes in Formica Adhesives in I adhesive sales specialists work closely with you to understand your requirements and provide the appropriate fabricating products and knowledge.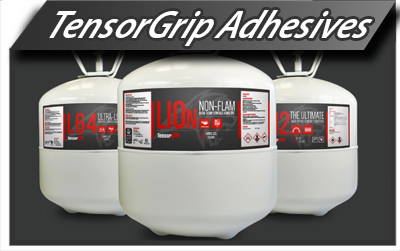 TensorGrip Quin Global Adhesives
Contact Adhesives From TensorGrip
Professional woodworkers save time and worry while achieving the BEST results with Tensor adhesives. The smoothest, shiniest gloss; intricate curves; upmarket solid surface or a good old sturdy, durable worktop. TensorGrip is your work horse, working long and hard to please you whenever you're doing standard laminate and general bonding.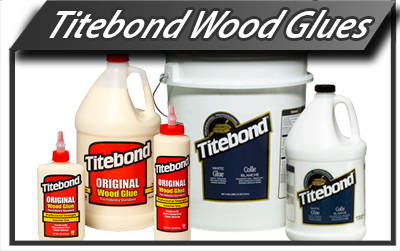 Titebond Family of Wood Glues
Titebond Wood Glue is the industry standard for woodworking. It provides a strong initial tack and fast speed of set to reduce clamp time. It also develops a bond stronger than the wood itself, offers excellent sandability and is unaffected by finishes. Titebond Original can help any woodworker achieve professional-looking results.
---
See DSI Sales Manager Discussing TensorGrip
DSI proudly distributes TensorGrip Contact Adhesives. TensorGrip has invested in technology so you don't have to. Together we can save time and worry with something as simple but key as the adhesive you use. Nothing increases your profits more than producing quality work. Boost your bottom line a bit more by taking adhesives a step further - i.e. replace fasteners with a superbly strong permanent bond on finished end panels. Trust TensorGrip's cabinetry range of adhesives to get results you can always count on. Together we can save time and worry with something as simple but key as the adhesive you use.