Arauco Prism TFL Flakeboard Melamine Thermally Fused Laminate Panel Colors Woodgrains Textures

DSI, a wholesale melamine supplier, stocks more than 60 Arauco Prism Thermally Fused Laminate TFL Melamine colors and patterns. This means your TFL is shipped to your shop quickly. DSI and Arauco Prism TFL introduce new melamine colors and patterns, new Anti-Microbial technologies and new Symmetry items. Arauco PRISM TFL (formerly Flakeboard Melamine Colors) is ideal for vertical applications or low impact horizontal uses. The thermally fused laminate can be applied to either particleboard or medium density fiberboard. Architects, interior designers and Fabricators find that modern melamine composite panels are great for cabinets, Closets and other casework for assisted living homes, multi-family housing, also health care facilities and more.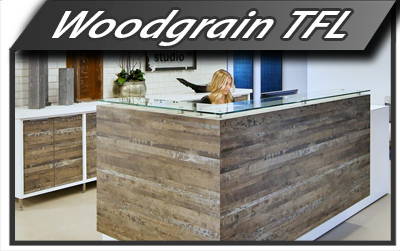 More about Arauco Prism Thermally Fused Laminate
Prism is a colorful TFL (thermally fused laminate) brand that has real character with a designer-friendly focus. Our spectrum of styles and textures will open your eyes to a bright new world of laminates. Let Prism take your designs to the next level with true-to-life laminates that are durable and authentic to the touch. With more than 80 designs, including over 70 exclusives, Prism puts you right on trend. Prism TFL is ready to install vertically, horizontally – or go diagonal!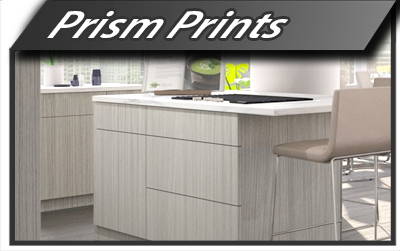 Features & Benefits of Prism TFL
More than 60+ Colors in stock

Excellent machinability

Patterns on both sides

Vertical & Horizontal grades

Edgebaning, HPL, 3DL, wrapping and moulding

Panels comply with TSCA Title VI/CARB-2

In-Copper inhibits microorganisms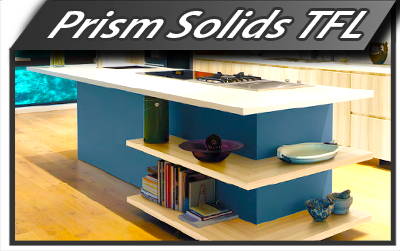 Prism Symmetry Program
PRISM TFL is all matched up; complementary edgebanding, HPL, 3DL, wrapping and moulding products, and doors are available for our entire collection.
The partnership we have with these suppliers will ensure that your project has a cohesive and natural look.
Arauco Prism TFL Panel Textures
Prism TFL panels are produced in twelve distinct textures to enhance your design selection. Check below for the mill availability for each texture. Click Texture Swatches below for detailed texture representation video.
---
Arauco Prism TFL Symmetry Program & Value Engineering
Because Arauco PRISM has an HPL symmetry program, the same patterns can also be utilized for countertops, reception desks and other horizontal applications. The high pressure laminate Arauco PRISM patterns also allow for shaping and bending. The symmetry program also ensures that all TFL patterns and colors have edgebanding available.
Want to achieve a wood-veneer look using value engineering? Thanks to the varieties of TFL textures, designers can get the appearance of decorative hardwood plywood for less than the cost of HPL mounted on a substrate. because it is value-priced compared to actual decorative plywood, thermally fused laminate melamine is excellent for interior design value engineering.