Hardwood-Plywood-Cabinet-Grade-Panels-Buy-DSI-Substrates-Wholesale-Domestic-Garnica-Import-Wood-Veneers
Pro cabinet builders, commercial millworkers and other woodworkers turn to DSI when they ask "Are there cabinet grade plywood suppliers near me?" If your shop is in DSI's delivery footprint, we are the best place to buy cabinet grade decorative hardwood plywood panel sheets. Customers select from Domestic Plywood (birch, maple, cherry, hickory sand more) Garnica Plywood, and Imported Plywood like Low Emission Green Building Products.
DSI is a plywood supplier that has substrates for sale such as veneer core panels with a large selection of options for faces, backs, finishes and cores. We deliver decorative quality plywood panels from top vendors such as Garnica Plywood, Columbia Forest Products, AraucoPly, Roseburg Plywood, Bessemer Plywood and more. Don't see the plywood you are looking for? Let our trained sales staff recommend the best plywood panel for your project. If you don't see it on this site, we can get it.
Cabinet Grade Hardwood Plywood Panels Online Ordering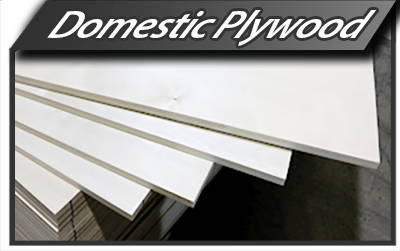 Domestic Hardwood Plywood
DSI's domestic hardwood veneer plywood species include Pre-finished and Unfinished plywood from Columbia Forest Products, Timber Products, Roseburg Forest Products, Bessemer, Marine Grade Plywood and more. Plywood wholesale faces and plywood veneer cores include Alder, Birch, Cedar, Cherry, Hickory, Maple, Maple Pre-finished, Red Oak, White Oak, Knotty Pine, Poplar, Walnut and more.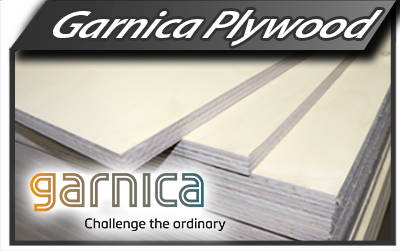 Garnica Plywood Advantage
Garnica's plantation-grown, poplar plywood panels boast virtually void-free innerplys that are resistant to delamination. And, the enhanced quality of their crossbands reduce shadowing and telegraphing.

You'll also appreciate the machinability of the poplar cores along with the excellent thickness tolerances achieved by Garnica's state-of-the-art manufacturing equipment. This Pluma Ply Spanish Poplar beats Baltic Birch. Plus, this plywood is value priced!
Virtually void-free innerplys

Crossbands reduce shadowing & telegraphing

Weighs 15% less than other brands

Reduced instances of delamination

Consistent thickness tolerances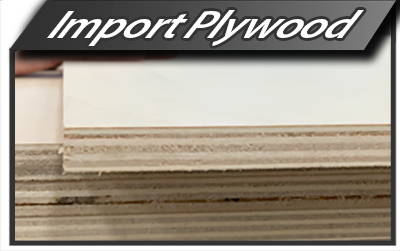 Imported Plywood Options
DSI offers a large assortment of imported decorative plywood panels. Chose economic options such as China Birch, Russian Birch (Baltic Birch), Bamboo Panels and Industrial plywood.

Click the button below to see a typical inventory of DSI's imported and industrial plywood selections.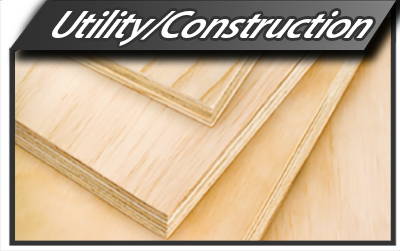 Utility/Construction Plywood
Utility/Construction Grade Plywood
AraucoPly® Sanded Panels are finished with 150-grit sandpaper on the face and 120-grit sandpaper on the back. Bessemer Plywood's Aspen face veneer meets or exceeds the requirements of A grade veneer. No knots, splits or other open defects. Synthetic repairs of splits; total repairs limited to 18 or less. 100 grit final sand with no sander skip. C grade veneers used for core and centers and B grade veneers on back. Roseburg SuperPly is smooth, patch-free sanded face ideal for painting and finishing. The fine-grain pattern minimizes checking and splitting. A cross-band of veneer innerplys provides excellent strength and stiffness.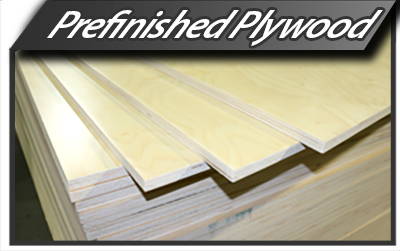 Prefinished Plywood
DSI stocks a wide variety of prefinished plywood in 1-sided, 2-sided and ultraviolet UV-cured. There are many prefinish options including epoxy topcoats, millage thickness and more. Prefinished plywood is available in many product categories including domestic substrates, imported panels and Grarnica plywood. Prefinished plywood is an excellent solution because it reduces labor times and costs while preserving quality, durability and consistency. DSI only stocks prefinished panels from the industry's leading plywood manufacturers.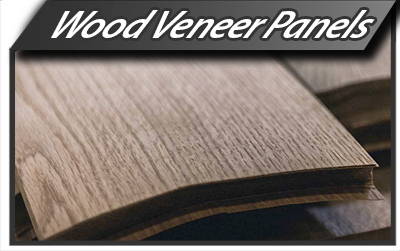 Veneered Panels Decospan Querkus Shinnoki Decopanel
Decospan Wood Veneered Panels
DSI is now stocking DecoSpan's Querkus, Shinoki and Decopanel wood veneer panels. These substrates represent a product group of veneered panel material. The HPLT pressing process (High Pressure Low Temperature) that Decospan applies guarantees the highest quality for each type of panel.
DSI offers a wide range of FSC (Forest Stewardship Council) Certified plywood with decorative veneer faces and cores from species such as birch, ash, cedar, cherry, hickory, maple, walnut, oak and poplar. DSI is a supplier of unfinished and prefinished plywood panels both 1-sided and 2-sided and ultraviolet UV-cured.